Objetivos
British American Tobacco es un cliente frecuente de Catalyst México que año con año ve resultados en sus equipo de nuestras actividades.
Cada año British American Tobacco realiza eventos impresionantes donde busca que lasactividades que realicen brinden resultados más significativos cada año; ellos tienen preferencia por las actividades basadas en tecnología.
En esta ocasión, BAT estaba interesado en una actividad que fuera divertida pero al mismo tiempo enfocada en la colaboración, resolución de problemas y pensamiento creativo.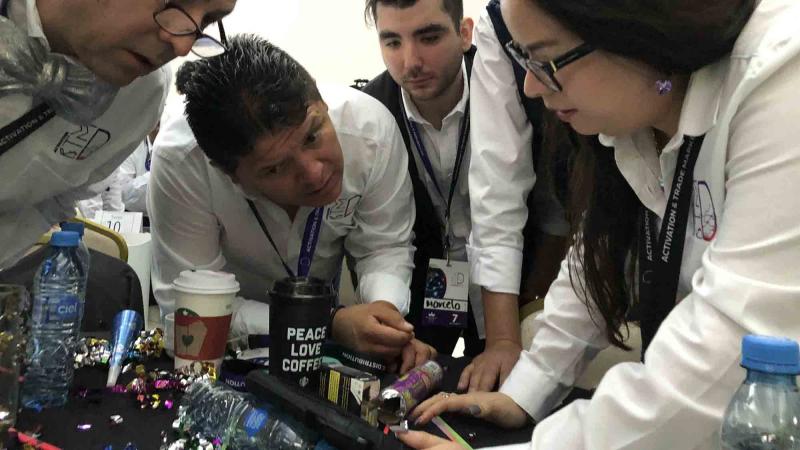 Objectivos en concreto
Colaboración como una unidad complete de negocios.
Ejercicios competitivos para desarrollar las estrategias de resolución de problemas.
Promover el pensamiento "out of the box" y fomenter la creatividad.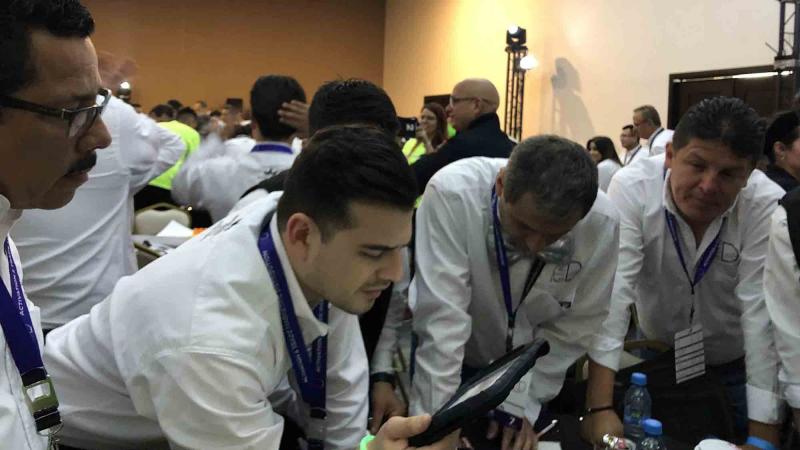 Solution
La aplicación de Go Team de Catalyst fue la base para la actividad tecnológica de team building. En el día del evento, los equipos tenían que resolver retos y actividad un poco mas complicados cada vez, como en esta ocasión se personalizó la aplicación con un look and feel inspirado en el juego popular de Epic Games 2017, Fornite; los participantes inmediatamente se sintieron cautivados y así fué durante todo el evento.
Los desafíos fueron adaptados al tema y a los avatars de Fornite e incluían lo siguiente:
El baile de la Victoria etilo Fortnite
Lanzar "bombas"– simulado mientras todos los miembros del equipo lanzaban fuegos artificiales tipo "bang snap" en un contenedor y reproduciendo así el sonido similar a las bombas.
Grabación del equipo mientras interpretaban un concierto de DJ Marshmallow incluyendo los props y la mascara del dj.!
Componer una canción con los valores de la compañía mientras la bailan al ritmo de la Macarena!
Contestar quizzes relacionados con la compañía y otros hechos aleatorios.
En un final estilo Batalla Royale, los equipos competían para ganarse herramientas que les utilizarían para completar otra actividad.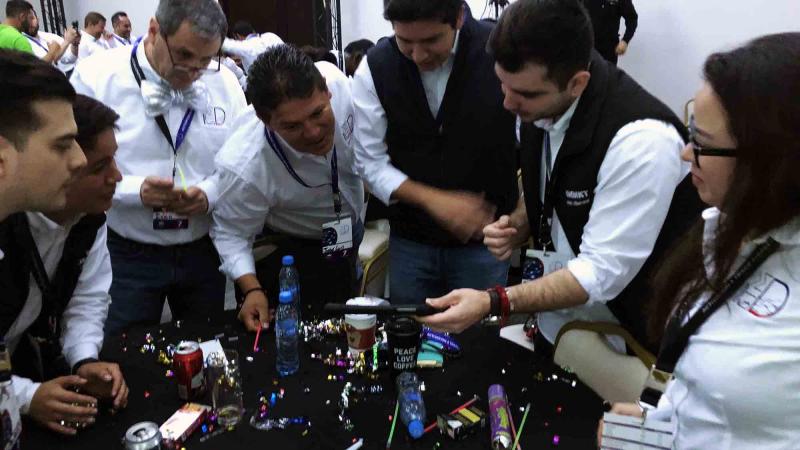 Resultado
En general la actividad fue un éxito. Todos los participantes pasaron un tiempo divertido y el tema de Fortnite fue espectacular. Mientras que la variedad de actividades y los quizzes eran retadores, también fueron la herramienta perfecta para desarrollar el pensamiento creativo, la actitud positiva para resolver problemas y al mismo tiempo funcionó para entender mejor las diferentes fortalezas de los miembros del equipo.