Objectives
Focused on offering its directors and managers from all over Latin America a highly fun integration space, Oxxo was looking for a team bonding activity that took their employees far from the ordinary.
Aiming to unite all the entities of your company, Oxxo was expecting an activity that was not only fun, but also motivated its employees for better job performance.
Objectives in brief:
Collaboration
Integration
Develop the "Together we are more" mentality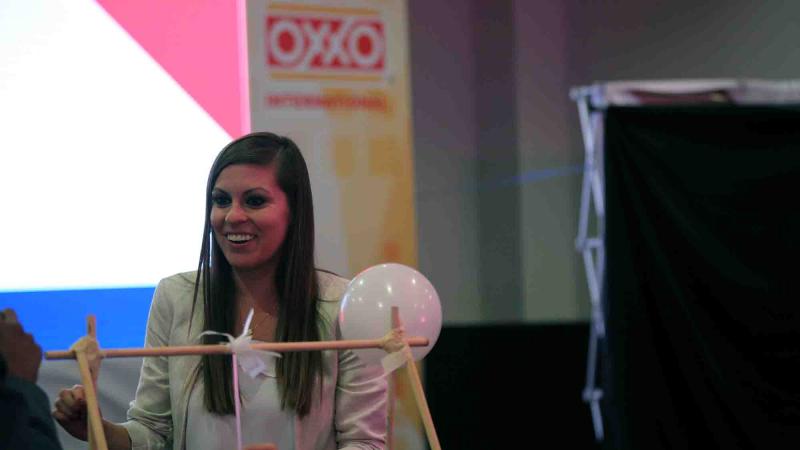 Solution:
With the application of Chain Reaction Table Top team building activity, directives and managers improved their leadership skills. The teams learned not only to be consistent with their part of the job, but to pay attention to every detail.
Breaking the communication barriers was key to overcoming the challenges of the activity. Participants were obligated to be creative and collaborate as one.
The challenges included:
Overcome communication barriers
Work quickly and agile
Go over the limits of their imagination
Coordination
Outcome:
The various materials and the difference of culture fostered creative thinking and a greater understanding of each other's strengths. For this, Chain Reaction Table Top represented a win for both Oxxo and Catalyst México.